TELLURIDE, Colorado (August 24, 2018) – A new commercial airline is coming to Telluride, as Boutique Air will offer year-round service beginning this month from Denver International Airport (DEN) to Telluride Regional Airport (TEX), located just 10 minutes from town and the ski resort.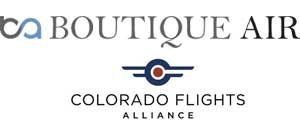 "Boutique Air brings a proven, high-quality operation and a worldwide partner network, a great fit for both our community and our guests coming to visit throughout the year," said Colorado Flights COO Matt Skinner. "We are excited to partner with Boutique Air and deliver commercial flights to TEX for the destination."
Boutique Air partners with United Airlines, which enables travelers to book and connect through the global United network. Passengers on Boutique Air flights can earn and redeem miles for flights through the United MileagePlus® frequent flyer program.
"Telluride is a world-class destination, and we are thrilled to be connecting it to our Denver International hub later this month," said Boutique Air CEO Shawn Simpson. "Our strong partnerships with both Colorado Flights Alliance as well as United Airlines have paved the way to this launch, which is just in time for the Telluride Film Festival. We look forward to making it a great success."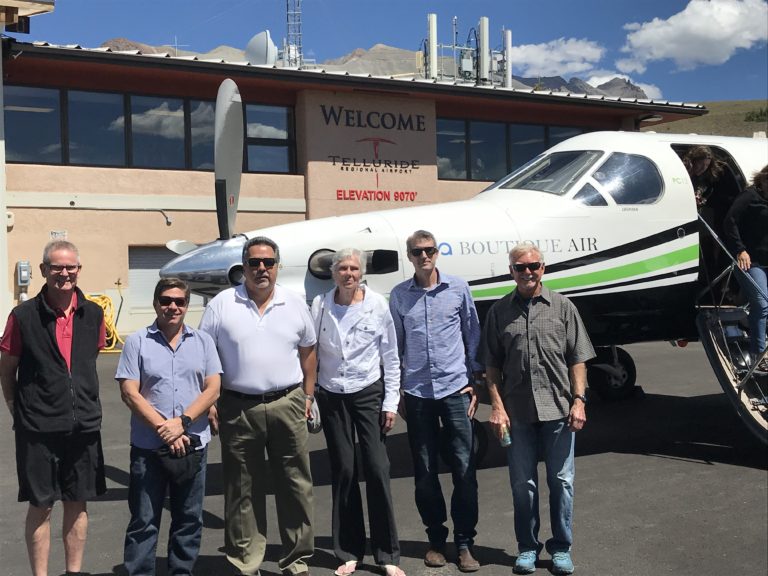 Boutique Air's modern fleet of Swiss-made Pilatus PC-12 and Beechcraft King Air 350 aircraft offers amenities that include reclining leather seats, lavatory and power outlets.
Flights will begin August 29, 2018, and fares will start at an introductory rate of $149 each way. The schedule features multiple daily round trips and can be found online at www.boutiqueair.com, www.kayak.com and at www.united.com.
The Telluride destination, ranked five of the last six years as the #1 ski resort in North American by Conde Nast and known as the festival capital of Colorado in the summer months, is served by two airports – Telluride Regional Airport (TEX) with Boutique Air/United, and Montrose Regional Airport (MTJ) with United, American, Delta and Allegiant.
For area resort and reservations information, please visit www.visittelluride.com or www.tellurideskiresort.com, and for flight information, please visit www.coloradoflights.org.